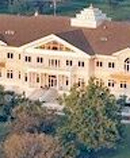 MIU's online MBA got a score of 92.35 out of 100, placing it #5 in the nationwide ranking and earning MIU the designation "Best Business Focus."
MIU's MBA in Sustainability ranked #5 in nation
by Maharishi International University, Fairfield, Iowa, USA, The Review
7 February 2020
Maharishi International University's (MIU) online MBA in Sustainability recently received a #5 ranking nationwide by Intelligent, an organization that ranks degree programs.
They evaluated 299 degree programs at 132 universities based on outcomes, cost, reputation, faculty, and flexibility. They calculated an Intelligent Score of 0 to 100 for each program, so their best online MBAs in sustainability are affordable, flexible, and highly regarded.
MIU's online MBA got a score of 92.35 out of 100, placing it #5 in the nationwide ranking and earning MIU the designation "Best Business Focus," even ahead of the University of Colorado at Denver (#12, "Best in the West" at 82.70).
In addition to the MBA in Sustainability, the department also offers a more specialized 30-credit MS in Sustainability Measurement and Reporting.
Both programs offer a range of practical courses that give students the tools they need to assess and implement sustainability in the enterprise. Courses include Metrics for Sustainable Business, Sustainable Technologies, Strategic Management for Sustainable Business, and Green Building Concepts and Metrics.
"This is a great start to the new year for the MIU College of Business, and we feel it also reflects well on our new shorter and less expensive MS in Sustainability Measurement and Reporting as well," said MIU Provost Scott Herriott.
© Copyright 2020 Maharishi International University